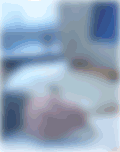 Tri-Tec Computer Support Ltd was established in Belfast in 1994. Since that time we have collected vast amount of experience and expertise in all areas of IT support.
Tri-Tec are constantly improving on its market offerings in order to meet our customer's requirements. We continuously strive to offer the best value and quality of IT support and repair services to businesses across the island of Ireland.
After a phenomenal growth in our customer base, the Dublin branch of Tri-Tec opened in 2001. We have since expanded into Galway and Cork allowing us to provide IT maintenance and logistics solutions all over Ireland.
At Tri-Tec we offer three main services. These are;
Repair Centre –For Desktops, Laptops, Printers, Monitors
Corporate Services- includes onsite service support and all Ireland coverage with qualified and experienced engineers.
On Site Support – from our fleet of field engineers, includes our popular ServiceBuy agreement tailored to suit your business needs.